This post was guest authored by Vanessa Chebli.
Is that guy still running the post office ??

— Henry Winkler (@hwinkler4real) July 28, 2021
Yes, Louis DeJoy still holds the title of Postmaster General — but maybe not for much longer.
Who is Louis DeJoy?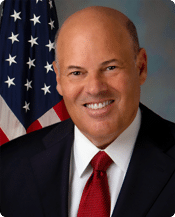 Postmaster General Louis DeJoy is a Trump-era appointment whose reputation has been plagued by corruption, straw donor scandals, and conflicts of interest. In August 2021, it was revealed that DeJoy actively maintains financial ties to a company, XPO Logistics, a supply chain logistics company that was recently awarded a $120 million contract by the USPS. DeJoy previously served as an executive with XPO, which he sold his previous company of 30 years — New Breed Logistics — to. New Breed maintains four leases in North Carolina to the company.
DeJoy is also still under FBI investigation for allegedly recruiting his employees to make political contributions and then reimbursing those donations via bonuses. A Washington Post analysis found that the contributions likely under investigation were made to Republican candidates at the federal and state levels, including donations to Trump Victory, the Former President Donald Trumps' joint fundraising committee.
The situation that has developed since DeJoy was appointed is not just your usual political corruption. His reign is wreaking havoc on the Postal Service, a highly essential service for Americans. His ten-year "Delivering For America" plan has been widely criticized, from activists and the Postal Regulatory Commission alike, as a policy unlikely to achieve any significant savings for the USPS, but likely to lose it customers. The plan is set to slow down the mail across the country — changing most First Class Mail standards from 3 to 5 days.
The background
Louis DeJoy was named by then-President Trump's appointees to the postal board in June 2020. DeJoy's appointment process was riddled with red flags, including (Trump) White House interference — so much so that two of the board members at the time resigned in protest. Serious disqualifications — including the questionable campaign contributions he is now under investigation for, his millions in stock in postal service competitors and contractors, and a history of presiding over documented labor abuses including sexual harassment and safety violations — didn't come into play before DeJoy's appointment, in part because a standard, routine FBI background check was not conducted.
Once appointed, DeJoy immediately forged ahead with cuts to mail service, overtime bans for postal workers, removing critical mail sorting machines, and more. These decisions were made without any impact analysis studies, and in less than a month, on-time mail delivery plummeted.
Between the COVID-19 crisis, the 2020 holiday surge, and the soon-to-be-implemented ten-year plan, the mail continues to slow, and mail delivery complaints abound. And zip codes that had populations of more than 45% Black, Indigenous, and other people of color saw fifty percent more mail delivery complaints than predominantly white ZIP codes. Delays this severe and continuous lead to serious consequences, like late medications and delayed rent checks and bill payments. DeJoy's ten-year plan is likely to codify these racist mail delays, and further chip away at the post office's legal obligation to serve everyone.
After all that, why is DeJoy still postmaster general?
In spite of the conflicts of interest, the FBI investigation, faulty new policies, and the continual degeneration of one of the United States' most popular government agencies, Louis DeJoy is still in his post. The reason is because the Postmaster General isn't directly appointed by the president. The position is voted in and out by, and reports to the USPS Board of Governors, who are appointed by the president). The Trump-appointed board lacks the number of favorable political party affiliates to remove him with voting.
USPS Board of Directors
This is the current makeup of the USPS Board of Governors, with their party affiliation and the year their term ends:
Robert M. Duncan – R, 2025
Anton G. Hajjar – D, 2023
Derek Kan, D, 2028
Roman Martinez IV – R, 2024
Amber F. McReynolds – I, 2026
Donald L. Moak – D, 2022
Ron A. Stroman – D, 2028
Dan Tangherlini – D, 2027
William D. Zollars – R, 2022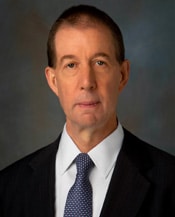 Barger, Duncan, Martinez, and Zollars are likely to be solid DeJoy votes, given their past statements that they were "tickled pink" about his performance. Trump-appointed Democrat Donald Moak has remained largely silent, and has not publicly broken with DeJoy's approach. Deputy Postmaster General Douglas Tulino was recently appointed by DeJoy as another vote on board business, however neither DeJoy nor Tulino have the power to vote on postmaster general hiring and firing decisions.
The USPS requires that no more than five governors be registered to the same political party. But because Biden appointed an Independent (McReynolds) to a previously Democratic seat earlier this year, and because Bloom is a registered Democrat, the Bloom and Barger replacement need not be a Republican.
Previously, DeJoy had at least 6 of 9 votes in support of his remaining postmaster general. However, in May 2022 the US Senate confirmed two of President Biden nominees who have replaced Ron Bloom and John Barger. This move by President Biden shifts the balance of power in postal leadership and has hopefully created a diverse and forward-looking group that embraces public goods and serving everyone, and is open to innovative ideas to build the post office of the future.