Public Options for Banking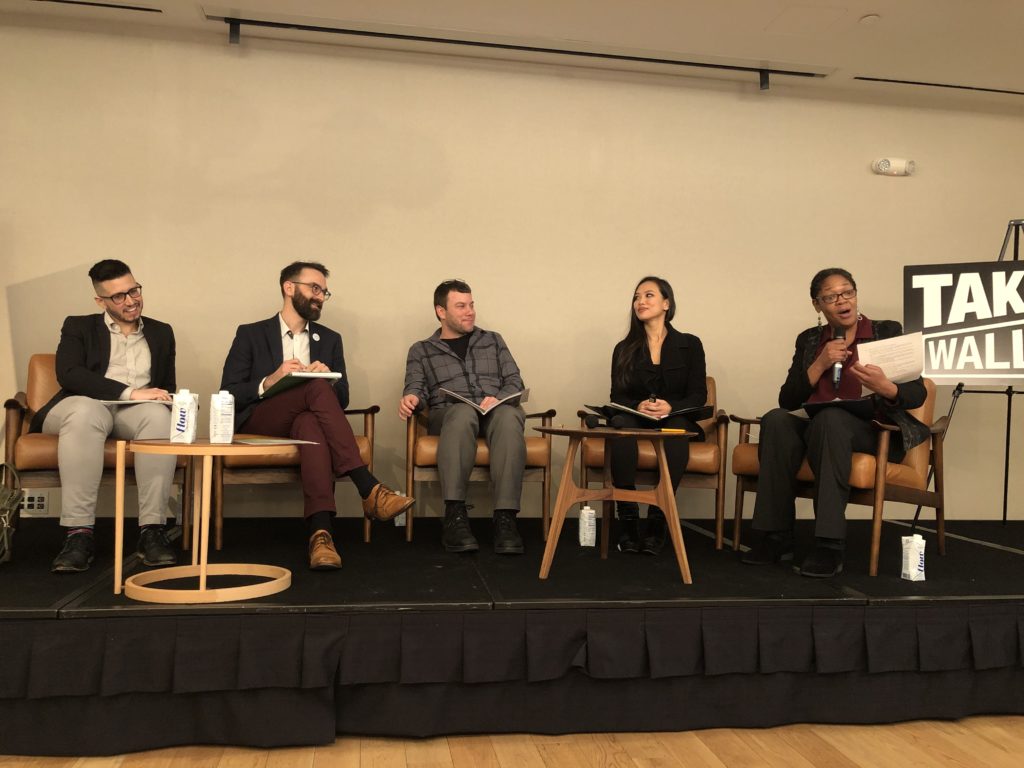 The COVID-19 pandemic has exposed structural flaws in our economy that have made the crisis far worse than it should have been. Rampant inequality, structural racism,  disinvestment in public institutions, and a persistent erosion of worker protections have created a precarious economy that has collapsed under the immediate crisis.
In this moment, Black, white, and brown working people have not only borne the brunt of the COVID crisis, but were also unable to access life-saving stimulus funds because they lack access to a bank account. Even before the pandemic, over 8 million American households didn't have access to basic banking, like a checking account, and 1 in 4 Americans are either unbanked or underbanked.
Even before the pandemic,  predatory fees had proliferated and bank branches closed across the country, creating more rural and urban "banking deserts" and ATM fees as high as $7.50 in some places. Just as the financial industry targeted Black, Indigenous, people of color and women for their predatory products, it has deprived those same communities of access to traditional banking options. The big banks have largely exited the business of serving poor people: most no longer offer free checking, and overdraft and other fees for basic banking have skyrocketed.
Now, nearly 28% of U.S. households rely on fringe and often predatory financial institutions for banking and credit. Fees to payday lenders and check-cashers cost these households an astonishing $173 billion a year. In fact, payday lenders, title lenders, and check cashers extract twice the money the government spends on the SNAP food stamps program from poor households each year. These predatory services are concentrated in low-income neighborhoods and communities of color, stripping additional wealth from those who can least afford it.
It doesn't have to be this way. Some truly exciting public alternatives to Wall Street are being pioneered (and in some cases restored) to ensure that everyone has access to basic banking and our money is used for investments that benefit all of us.
It's time for public options for banking that can work together to create alternatives to the current Wall Street-driven banking system. There are a number of core areas where finance needs a public option, chiefly 1) for regular consumers, 2) for small businesses and communities, and 3) for federal government investments in our future. In these areas, all too often what exists was built to prey on Black, Indigenous, and other people of color. And for nearly all, private sector dominance has created some market failures, and there should be a public option. These three public options complement each other, and are meant to work in concert to create a healthy market and a healthy democracy.
A Public Option for Regular Consumers: Postal Banking
Too many families are unbanked or underbanked. We need a public option for regular people. We all need access to basic affordable financial services:  cashing a check, paying a bill, accessing credit. Enter postal banking. Read on >

A Public Option for Communities: Public Banking
Communities and small businesses can't access the same credit that wealthy corporations can. We need a public option for communities. Enter public banks. Read on >
A Public Option for Investments in the Nation's Future: Public Investment Bank
We desperately need to invest in public goods like infrastructure and climate change response. We need a public option for investing in our nation's future. Enter a public investment bank. Read on >