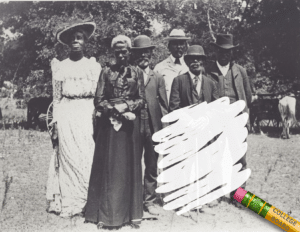 Florida Governor Ron DeSantis has been in the public eye as of late. During the week of January 22nd, DeSantis said the state of Florida would not participate in a pilot Advanced Placement African American Studies high school course. Last year, DeSantis signed the "Stop the Wrongs to our Kids and Employees (WOKE) Act" bill into law, which prevents race from being discussed in the classroom. DeSantis is arguing that the College Board's proposed curriculum violated his bill. Presumably, at his direction, Florida's Department of Education looked into the curriculum, and their research found that numerous authors listed on the course curriculum wrote about the Black struggle and the study of Black people as a whole.
As a result of DeSantis' decision, the College Board ultimately decided to change and remove some of the curriculum. The College Board specifically chose to cut "lessons on Black Lives Matter, reparations for the harms of slavery, and racial discrimination, as well as recommended readings from prominent left-leaning figures." This was after they had already been included in the draft that was made public and circulated more than a year ago. After their decision, the College Board explained that there are no restrictions on the themes they removed from the official curriculum, and teachers are still allowed to select the reading assignments. The readings just can't be required on the official syllabus.
After the College Board chose to respond to DeSantis by removing these "controversial" components of the curriculum, it claimed the decision was about "pedagogy, not politics." Despite the College Board's assertions, the state's education commissioner had a decidedly political response. He took to Twitter to single out one of  UCLA's  professors, Robin D. G. Kelley, whose 2016 essay "Black Study, Black Struggle" was removed from the curriculum, with "one of the state's 'concerns' [being] simply the fact that 'Kelley's first book was a study of Black communists in Alabama.'"
Florida choosing to not only attack Black authors but to also attack any curriculum about the Black experience keeps students from learning about issues that are relevant today and from having an accurate understanding of American history. It stops Black students from being inspired by and learning about people who look like them. Taking away Black authors was a financial and political choice, whatever the College Board claims. There have always been Ron DeSantises. Bowing down to him makes it ten times harder for educators to expose students, especially in southern states, to historical facts that were not taught during their parents' school years. The College Board showed that when there is pushback, it will allow education policy to be dictated by those with a political agenda rather than presenting students with the full truth.  Students deserve an equal education, Which means a curriculum that incorporates the full breadth of history–not just one that reinforces problematic biases.
So what do we do in the face of this erasure of Black experiences from the official history in Florida and classrooms across the nation? Because of the College Board's decision, students have lost access to portions of African American history that are not only important but are also at the front line of current events. Take On Wall Street believes today's problems cannot be addressed without understanding how they started. We engage in Popular Education to give people control over their lives, and access to our history is power. 
Students have been denied that right by the College Board because it chose politics over a high-quality education, and that means our work is more vital than ever. Shining light on and discussing this issue is important to me as a Popular Educator because problems will arise from students being taught an incomplete version of history. This is why we built our interactive website, Isoureconomyfair.org, so that anyone who's curious about why our economy is the way it is can get the complete picture. It's no substitute for restoring the curriculum that's being attacked across the nation, but it's how we're fighting for a future where people understand our history, and make better decisions about the decades to come.