This post was guest authored by Candace Silver.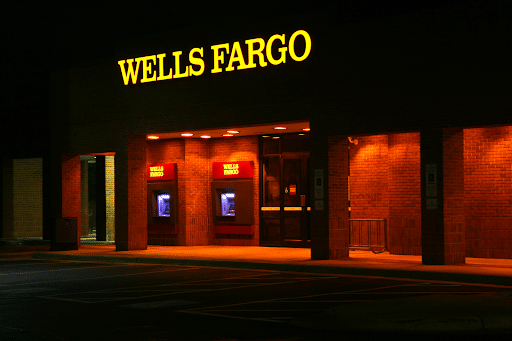 Wells Fargo is in the news yet again for allegedly discriminating against black homeowners, this time in San Francisco, where it faces new legal action. Using data from 8 million refinancing applications from 2020, the plaintiffs, were able to demonstrate that Wells was more likely to approve refinancing applications from white applicants earning between $0 and $63,000 annually than for Black applicants earning between $120,000 and $168,000 annually. And, even while making double the salary of white applicants, Wells Fargo forced Black applicants to pay more in interest rates for their loans. As Wells Fargo proves time and again, customers must always be on the lookout for predatory schemes from big banks. For twenty years, Wells Fargo has abused its customers through discriminatory practices, unavoidable fees, and fraudulent activities.
Wells Fargo's practices don't exist in a vacuum. Their predatory actions against their customers and their workers harken back to the foundations of Wall Street and the racialized capitalism that has been a feature of the American economic structure since our country's inception. Coined in 1983 by Cedric Robinson, the term racialized capitalism describes "the process of extracting social and economic value from a person of a different racial identity, typically a person of color." Its roots run deep in this country. Even the wall of Wall Street was built by enslaved Africans in 1653 to protect Dutch settlers from Native Americans trying to take back their land. In 1711, New York designated a market at the corner of Wall and Water Streets as the city's official slave trading post. The exploitation of labor and the rampant discrimination we have seen from the big banks like Wells Fargo are part of this legacy.
Even by these awful historical standards, Wells Fargo stands out. Wells Fargo also charged mortgage customers unnecessary fees and pressured auto loan customers into buying unneeded insurance. While the economy was in shambles in 2007 and 2008 due to one of the worst financial crises our country has ever seen, Wells Fargo took the opportunity to exploit their customers and workers for every ounce of labor and every cent they could squeeze out from them.
But their predatory behavior didn't stop there. Wells Fargo also preyed on its lowest-paid employees. For 14 years, the bank forced employees to create millions of fraudulent accounts in customers' names, sign customers up for credit cards and bill payment programs, create fake personal identification numbers, forge signatures, and secretly transfer customers' money. They then proceeded to pin the blame on the employees, when according to the New York Times, it "quietly fired thousands of employees for falsifying records in response to customer complaints."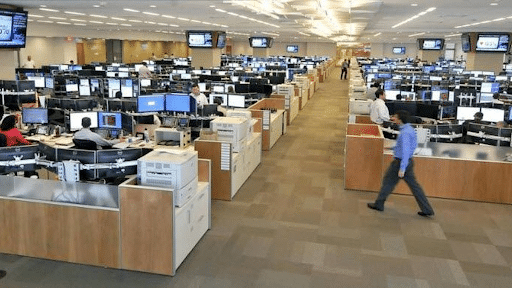 Wells Fargo also targets Black, Indigenous, and other college students of color for wealth extraction. Compared to a student attending a four-year university with a similar credit profile, Wells Fargo was found to have charged community college students $1,134 more on a $10,000 student loan. This is just one of the many examples of Wells Fargo participating in racial discrimination: call it "educational redlining." To add insult to injury, the wealth-draining effects of student loans generally disproportionately affect Black and Brown students,  actively widening the racial wealth divide into the next generation.
The story goes on. For ten years in Philadelphia, from 2004 until 2014, Wells Fargo issued more than 1,000 discriminatory high-cost or high-risk loans to minority borrowers in predominantly Black and Brown neighborhoods. These loans caused high foreclosure rates in these neighborhoods, hurting communities and draining the city's tax income. Wells Fargo settled its lawsuit from the city of Philadelphia by agreeing to provide $10 million for sustainable housing programs for low and moderate-income people.
Wells Fargo engaged in the same practices in Baltimore and Memphis, both cities with a high percentage of Black and Brown communities. In Baltimore, Wells Fargo lost a lawsuit that alleged that it steered minorities into subprime loans, gave them higher rates compared to white borrowers, and foreclosed on hundreds of Baltimore homes.  They reached a settlement with the city of Baltimore for $175 million, with thousands of dollars reserved for Black and LatinX borrowers who were steered into subprime mortgages or who paid higher rates compared to white borrowers. In Memphis, Wells Fargo lost a lawsuit alleging that it targeted African American neighborhoods in Memphis and Shelby County for high-priced loans since 2000, resulting in more foreclosures in the area and declining property values.
Wells Fargo has made a business model out of targeting cities with large Black and Brown populations and college students for high-interest student loans. Because the pattern is deliberate and longstanding, there is every reason to believe they will continue to develop new racialized wealth extraction schemes. It's what they do.
The toxic relationship between white supremacy and capitalism in this country is despicable. It is white supremacy that laid the foundation that allows Wells Fargo to continue committing actions that harm communities of color. Not paying people of color the same as white people, yet charging them high-interest rates and not approving their refinancing applications show the roots of Wall Street continue on. They see  Black people as inferior and continue to profit off of them, just as how enslaved Africans built Wall Street.  Making double the salary, and paying their mortgages on time, is still not enough to prove that Black and Brown people are equal to whites in our economy. Wells Fargo has actively extracted wealth from Black and Brown communities for decades, and the fact that the bank is undeterred by the occasional lawsuits is evidence that predation is not a bug, but a feature of their business model.
There are policy solutions to shut down this business model. The House Committee on Financial Services recommended the following for Congress to reign in banks like Wells Fargo: the passage of a bank workers' bill of rights to protect them, enhancing bank compensation practices, requiring greater transparency on all fronts, compelling regulators to act against recidivist megabanks that engage in consumer abuses; strengthen the regulators' authorities, enhance bank management, and board accountability. We need more lawmakers like Rep. Maxine Waters who has consistently served as a watchdog for Wells Fargo's business practices, using her post as Chair of the House Financial Services Committee to investigate and report on their criminal activity.
To remove the opportunity for Wells Fargo to commit blatant racial discrimination in the future, Congress must impose strict regulations on them, and ultimately break up the bank as Sen. Elizabeth Warren has proposed. Business as usual will never be enough to reverse the effects of racialized capitalism and close the racial wealth divide. Wells Fargo's business practices are concrete proof that the financial system must be made to be actively anti-racist because if not, it will always default to the racist practices it was founded on.
Learn More
Is Our Economy Fair? interactive website, especially Gallery 2: Wall Street Established as an Official Trading Post of Enslaved Peoples: 1711
George Floyd's lawyer: Wells Fargo is "killing Black homeowners opportunities" by Kate Gibson April 19, 2022
Justice Department Reaches Settlement with Wells Fargo Resulting in More Than $175 Million in Relief for Homeowners to Resolve Fair Lending Claims July 12, 2012
Lawmaker seeks details about problems with Wells Fargo checking accounts by Renae Merle November 21, 2019
The Price of Wells Fargo's Fake Account Scandal Grows by $3 Billion – The New York Times by Emily Flitter Feb. 21, 2020
Report: Where you attend college could cost more to borrow and refinance loans By Washington Post, adapted by Newsela staff 02/25/2020
Wells Fargo sets aside $1.6 billion for new fake account payout – HousingWire by Ben Lane October 15, 2019
In Advance of Wells Fargo Hearings, Waters and Green Release Investigative Report Exposing Failures of Megabank's Management, Board, and Regulators | US House Committee on Financial Services March 4, 2020
Wells Fargo pledges $432.5M in lending, payments to settle lawsuit by James O'Toole May 31, 2012
Wells Fargo agrees to pay $175M settlement in pricing discrimination suit – Baltimore Sun by By Luke Broadwater Jul 12, 2012
Wells Fargo Pledges $10M to Resolve Phila.'s Discrimination Lending Litigation | The Legal Intelligencer by Max Mitchell December 16, 2019
The student debt crisis is crushing Black Americans. Here's how loan forgiveness could help by Cristina Silva April 15, 2021
Bank Accused of Pushing Mortgage Deals on Blacks – The New York Times By Michael Powell June 6, 2009
How Slave Labor Made New York by Peter Alan Harper February 5, 2013