Want to learn more about our popular education curriculum?
The size of the financial industry as a share of the overall economy has more than tripled since World War II. By rigging the rules of the system, Wall Street has turned finance from an investment vehicle into one that extracts wealth from the rest of us–especially low-income communities, communities of color, and women–to enrich the wealthy elite.
The TOWS curriculum uses a race and gender lens to offer participants the opportunity to explore the finance industry's growing role in virtually every aspect of our society. Wall Street's wealth extraction influences everything from affordable housing and the criminal justice system to healthcare and the racial and gender wealth divides. Developed for community organizers, union members, and citizen activists, our workshops are designed to improve our collective capacity to take our economy and our democracy back from corporations and the super-rich.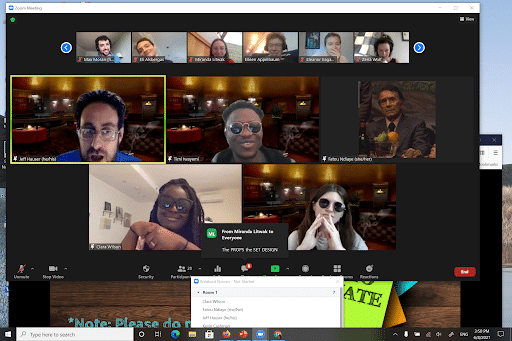 Our curriculum modules can be adapted by length and content to meet the specific needs of individual campaigns, organizations, networks, and coalitions. They cover an array of topics, including:
History of finance and structural racism
Racial and gender wealth divides
Debt and predatory lending
Money in politics
Private equity abuses
Centering race and gender
Countering the power of finance
We worked with the coalition partners and other advisers listed below to combine existing  training modules with new ones to create an integrated curriculum:
Action Center on Race and the Economy, the Alliance of Californians for Community Empowerment, Americans for Financial Reform Education Fund, Center for Innovation in Worker Organization – Rutgers University, Center for Popular Democracy, Citizen Action of New York, Communications Workers of America, Grassroots Collaborative, Institute for Policy Studies, LittleSis, Partnership for Working Families, People's Action, Public Citizen, United for a Fair Economy, and the Working Families Party. We welcome other interested organizations to join us as we continue to strengthen our popular education program.
Interested in a training? Click here.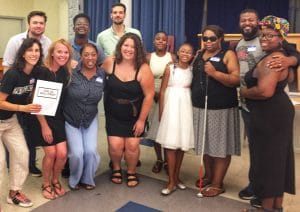 Testimonials
From anonymous evaluations by participants:
"Great overview of how Wall Street impacts our life and our constituents."
"Really good at connecting the dots between what is going on on Wall Street and how it is impacting everyday people. Explaining the complexities of the financial system in a clear and digestible way was key."
"The concise and simple explanations of complicated concept around privatization was wonderful. I learned a lot without being overwhelmed."
"Extremely thorough and great exercises and visual actions. Thanks for foregrounding racial disparities and systemic racism in these presentations."
"Terrific content, interactive exercises, mixed-media, and visualizations. Great mix of content and direct calls to action. Fantastic training."
"All of the presentations were well done. Analysis of neo-liberalism was very good. It answers the question of "how neo-liberalism' is ruining my life." In doing that, it also makes clear how struggles are interconnected. Focus on white supremacy was well done."
"Super duper. We are developing trainings for our member organizations and this will be referenced over and over again. There is definitely a hunger for this information. Thank you!"
Want to learn more about our popular education curriculum?